The Lyons Rural Fire Protection District is committed to serving the community. 
To protect, save lives and property by providing the highest quality of emergency medical

and fire service possible.

---
Thank you everyone for your support to the Scott Firefighter Stairclimb for the Leukemia & Lymphoma Society.  James Grover and Michael Rogers had a successful climb once again this year and met their personal goal, but are just short of the team goal.  Fundraising goes until March 28 so if you would like to see the "Team" make their goal, you can still go make a donation by clicking the link below.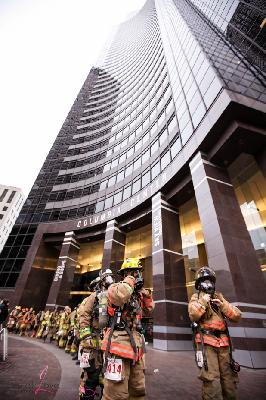 Our mission: Cure leukemia, lymphoma, Hodgkin's disease and myeloma, and improve the quality of life of patients and their families. 
24th Annual Scott
FIREFIGHTER STAIRCLIMB
March 8, 2015
 Since 1949, The Leukemia & Lymphoma Society (LLS) has been dedicated to curing leukemia, lymphoma and myeloma.   LLS is the world's largest voluntary (nonprofit) health organization dedicated to funding blood cancer research and providing education and patient services.


About Us

 The Lyons Rural Fire Protection District was formed in 1954 and is a combination department of paid and volunteer staff. The city is a bedroom community that lies 25 miles east of our state capital Salem, Oregon. Our primary response area is 37 sq. miles and includes an incorporated small city area, agricultural farming lands, heavy timbered canyon areas and wildland /timbered wilderness with a population of 1570 residents in the city limits and 1270 residents in the rural areas ( US Census statistics 2005).

Lyons RFPD is the second largest district in the Santiam canyon area with two fire stations providing a 24/7 response to fire/rescue emergencies and EMS incidents with a crew of 25  fire volunteers and a paid ALS ambulance staff of 24 part time paramedics and EMT basics. We have mutual/auto aid agreement with 4 other fire districts and mutual aid with one other county adding an additional 400 sq.miles of coverage areas and an additional 14,000 population base
.